A MESSAGE FROM OUR FOUNDER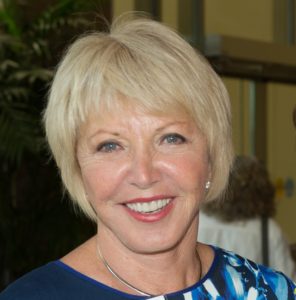 I can imagine by now your inbox, like mine, has been flooded with coronavirus and COVID-19 updates and announcements from every organization you've ever encountered. We know this is not an easy time, especially for our beloved patients at high risk, so I'll keep my message short and sweet: we are here for you!
The Hirshberg Foundation is determined to provide the support and resources our patients need at this critical time. Pancreatic cancer patients, newly diagnosed or in treatment, are extremely vulnerable right now due to compromised immune systems. We are gathering pertinent information to share with our community on this page.
Make no mistake, research will continue to advance, the UCLA Agi Hirshberg Center will not miss a beat and we will come together again. We will never give up curing pancreatic cancer, a disease that has impacted lives for decades.

Read Agi's Message in its entirety
PATIENT & FAMILY WEBINAR SERIES
We are dedicated to supporting our pancreatic cancer community, particularly as we all try to navigate the COVID-19 pandemic. The Foundation is committed to providing patient support through a new interactive webinar series connecting specialists and researchers with the pancreatic cancer community. Each educational session covers topics addressing the everyday needs of patients in addition to the vulnerabilities and concerns we face during the COVID-19 pandemic. Join our Founder Agi and others on Zoom to learn and ask questions from the comfort of your home.
Date
Topic
Presenter
Link
Friday, April 3, 2020 1:00 PM (PST)
How to Eat and Live Well During Coronavirus: Vital Tips for our Pancreatic Cancer Community
Zhaoping Li, MD, PhD – UCLA
Friday, April 17, 2020 1:00 PM (PST)
Coping Skills for the Pancreatic Cancer Community: Tools and Tips During COVID-19
Elizabeth Cleary, PhD, Simms-Mann UCLA Center for Integrative Oncology
Friday, May 1, 2020 1:00 PM (PST)
A Nurses Guide to Pancreatic Cancer From Treatment to Diagnosis
Lauren Damato, NP & Megan Price, NP
Friday, May 15, 2020 11:00 AM (PST)
Pancreatic Cancer: Advances in Research and Patient Care
Mark Girgis, MD – UCLA
Friday, May 29, 2020 1:00 PM (PST)
Genetic Counseling for Pancreatic Cancer Patients and Families: Review and Updates During COVID-19
Wendy Conlon, MS
Friday, June 19, 2020 1:00 PM (PST)
The ABC's of Finding A Clinical Trial
Sidharth Anand, MD, MBA
Friday, July 31, 2020 1:00 PM (PST)
Chemotherapy for Pancreatic Cancer: Less is More!
William H. Isacoff, MD
Friday, August 14, 2020 1:00 PM (PST)
Breaking up with Pancreatic Cancer: Survivor Stories
Wendy Hammers & Marisa Harris
Friday, August 28, 2020 1:00 PM (PST)
Cannabis and Oncology: What do we know?
Dr. Noah Federman
Friday, September 25, 2020 1:00 PM (PST)
Two Perspectives, One Journey: Caregiving for the Pancreatic Cancer Patient
Annette Stanton, PhD
Thursday, November 19, 2020 10:00 AM (PST)
Conversation and Coaching with Pancreatic Cancer Survivors Marisa Harris & Wendy Hammers
Wendy Hammers & Marisa Harris
After registering, you will receive a confirmation email from Zoom containing information about joining the meeting. To learn more about joining a meeting, visit the Zoom support page.