Save the date – World Pancreatic Cancer Day – Nov. 21, 2019!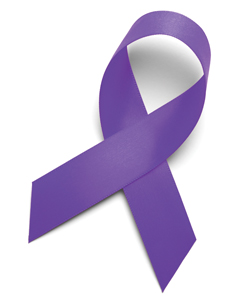 November is an exciting time of year for communities around the globe raising awareness for pancreatic cancer, celebrating survivors and honoring loved ones. Shining a light on this disease throughout the month of November offers a beacon of hope for patients facing a diagnosis and a promise to families that we will never give up.
This month also represents growth and change for the Hirshberg Foundation. Thanks to fundraising efforts throughout the year, every November we award Seed Grants to leading investigators who've dedicated their careers to pancreatic cancer. We set them out on a new exciting path to explore innovative ways to treat, prevent and ultimately cure pancreatic cancer. November is just the beginning!
As a member of the World Pancreatic Cancer Coalition we recognize we are not in this fight alone. Our message to Never Give Up goes hand-in-hand with the coalition's message to Demand Better. We've made great strides but pancreatic cancer families affected by this disease deserve a fighting chance. Better progress starts with early detection. The key to early detection is knowing the symptoms and risks for pancreatic cancer. Know the Signs and Symptoms and learn more about patient tools, resources and our educational symposium today.
Pancreatic cancer is the 3rd leading cause of cancer-related death in the United States surpassing breast cancer. It is expected to become the 2nd by 2020, surpassing colon cancer.
Every day, more than 1,250 people worldwide will be diagnosed with pancreatic cancer. In nearly every country, pancreatic cancer is the only major cancer with a single-digit five-year survival rate of 9%.
While death rates decline for other cancers, they are increasing for pancreatic cancer. Survival rates have not improved substantially for the past 40 years.