We are pleased to announce the selection of the 2017-2018 Hirshberg Foundation for Pancreatic Cancer Research Seed Grant Award recipients.
Our goal is to provide early funding for basic scientists and clinicians to test innovative ideas for improving diagnosis and develop new treatment modalities for pancreatic cancer. Our Seed Grant program continues to promote the expansion of pancreatic cancer programs nationally and internationally, as well as collaborations within the scientific community.
We congratulate the following awardees.
2016 Recipients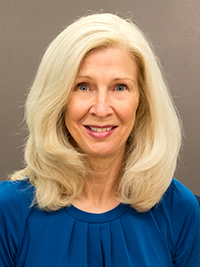 Annette L. Stanton, PhD
Professor
University of California, Los Angeles
"Living with Pancreatic Cancer: Psychological, Social, and Health-related Experiences of Patients and Partners"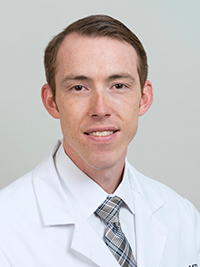 Jonathan C. King, MD
Assistant Professor of Surgery
University of California, Los Angeles
"The Peritoneal Pre-Metastic Niche in Pancreatic Cancer"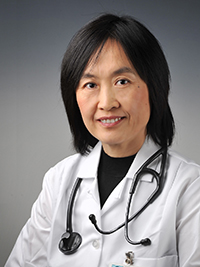 Zhaoping Li, MD, PhD
Professor
University of California, Los Angeles
"Nutrition Support to improve outcomes in patients with unresectable pancreatic cancer"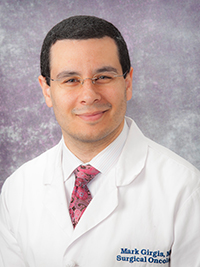 Mark Girgis, MD
Assistant Professor of Surgery
University of California, Los Angeles
"Targeting Pancreas Cancer with Novel Peptides to Cancer Associated Fibroblasts"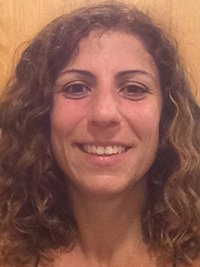 Nada Kalaany, PhD
Assistant Professor
Harvard Medical School
Associate in Medicine
Boston Children's Hospital
"Targeting the urea cycle in obesity-associated pancreatic cancer"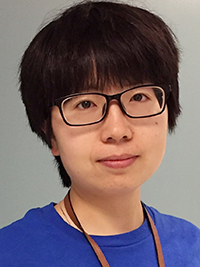 Pingping Hou, PhD
Postdoctoral Fellow
University of Texas
MD Anderson Cancer Center
"Identification of USP21 as a novel oncogene to drive Kras*-extinction resistance in pancreatic cancer"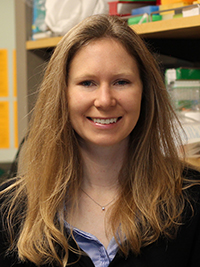 Audrey M. Hendley, PhD
Postdoctoral Scholar
University of California, San Francisco
"Understanding sphingolipid metabolism in pancreatic cancer initiation, progression, and chemotherapeutics"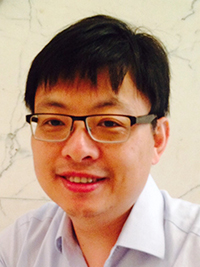 Haoqiang Ying, MD, PhD
Assistant Professor
University of Texas
MD Anderson Cancer Center
"The role of TEAD transcription factors in the maintenance of KRAS-independent tumor cells in pancreatic "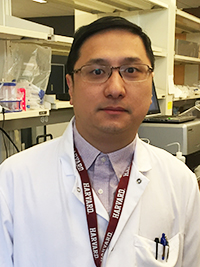 Ling Huang, PhD
Research Fellow
Beth Israel Deaconess Medical Center
"Using tumor organoids to investigate EZH2 targeting for pancreatic cancer treatment"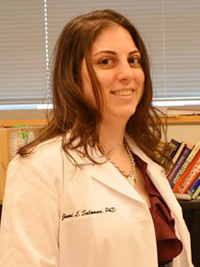 Jami L. Saloman, PhD
Postdoctoral Associate
University of Pittsburgh
"Neural regulation of pancreatic cancer"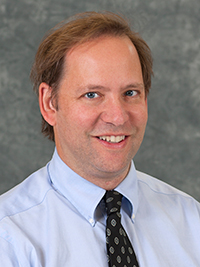 Lawrence Gardner, MD
Associate Professor
New York University School of Medicine
"Exploiting Nonsense Mediated RNA decay inhibition in Pancreatic Cancer"
2015 Recipients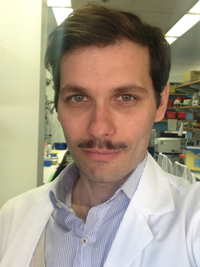 Stergios Katsiougiannis, PhD
Assistant Project Scientist
University of California, Los Angeles
"Immunosuppressive effects of salivary exosomes in pancreatic cancer"
AIM: Basic Science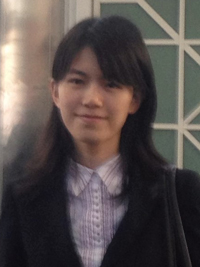 Zhao Li, PhD
Post Doctoral Research Associate & Lecturer
University of California, Los Angeles
"Early Pancreatic Cancer Imaging by CA19-9 Magnetic Nanoparticles and Active-Feedback Magnetic Resonance"
AIM: Diagnosis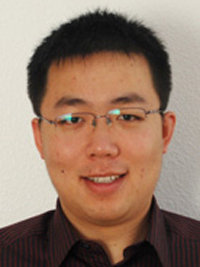 Huan Meng, PhD
Assistant Professor
University of California, Los Angeles
"Targeted delivery of irinotecan by the combined use of a transcytosis-inducing iRGD peptide and mesoporous silica nanoparticle for pancreatic cancer treatment"
AIM: Therapy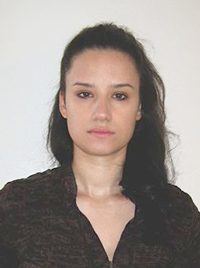 Alice Soragni, PhD
Post Doctoral Researcher
University of California, Los Angeles
"Targeting p53 aggregation to treat PDAC"
AIM: Therapy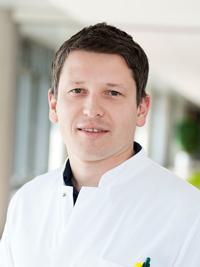 Ken Herrmann, MD MBA
Associate Professor
University of California, Los Angeles
"Clinical translation of the somatostatin receptor 2 theranostic concept at UCLA"
AIM: Diagnosis and Therapy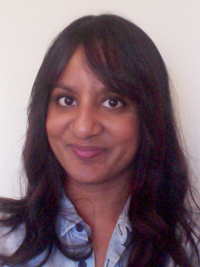 Rushika M Perera, PhD
Assistant Professor
University of California, San Francisco
"Function of nutrient scavenging pathways in pancreatic cancer metabolism"
AIM: Basic Science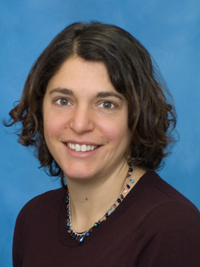 Marina Pasca Di Magliano, PhD
Associate Professor of Surgery
University of Michigan
"Understanding the requirement for Mutant P53 in Pancreatic Cancer progression and metastasis"
AIM: Basic Science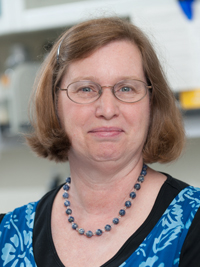 Marilyn D Resh, PhD
Professor
Memorial Sloan Kettering Cancer Center
"Pancreatic Cancer Stem Cells and Organoids as models to test Hedgehog acyltransferase inhibitors in pancreatic cancer"
AIM: Basic Sience and Therapy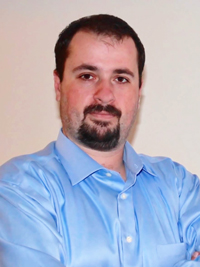 Filippos Kottakis, PhD
Assistant in Genetics
Massachusetts General Hospital (MGH)
"Targeting Defective Nutrient Sensing in Pancreatic Cancer"
AIM: Therapy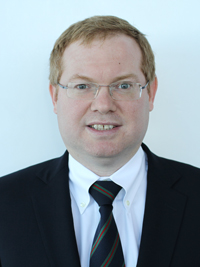 George Miller, MD
Associate Professor
New York University School of Medicine
"T Cell Mediated Immune Suppression in Pancreatic Oncogenesis"
AIM: Basic Science and Therapy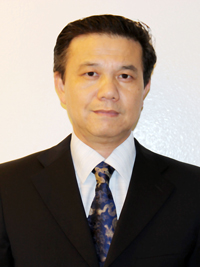 Gary Guishan Xiao, PhD
Professor of Pharmacology
School of Pharmaceutical Science and Technology at Dalian University of Technology China
"Metabolic and proteomic mechanisms of microRNA (miR-34a) regulation of stemness in pancreatic cancer and its chemoresistance"
AIM: Basic Science and Therapy
2014 Recipients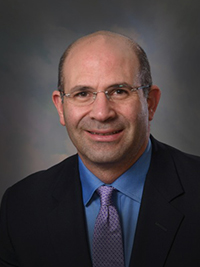 Jonathan R. Brody, PhD
John Pascal, PhD
Associate Professors
Thomas Jefferson University
"Selective targeting of PARP-1 and PARP inhibitor- resistance for the treatment of pancreatic cancer"
AIM: Therapy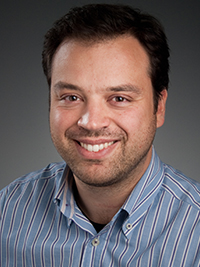 Yiannis Drosos, PhD
Postdoctoral Fellow
St. Jude Children's Research Hospital
"Targeting ATM mediated DNA damage response as a potential therapy in pancreatic cancer"
AIM: Therapy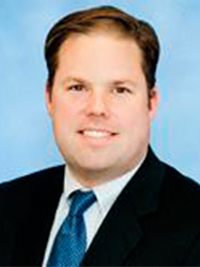 Timothy L. Frankel, MD
Assistant Professor of Surgery
University of Michigan
"Immunomodulatory effects of tumor-derived exosomes in pancreas cancer"
AIM: Therapy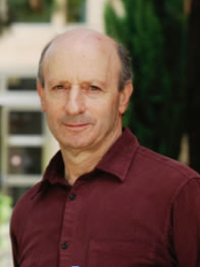 William Gelbart, PhD
Distinguished Professor of Chemistry and Biochemistry
University of California, Los Angeles
"Armored" Self-Replicating Genes as Delivery Systems for Early Pancreatic Cancer Detection by Magnetic
Resonance Molecular Imaging"
AIM: Early Detection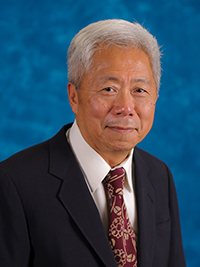 Paul Lee
Professor of Pediatrics
LA Biomedical Research Institute at Harbor-UCLA Medical Center
"Metabolic Profile of Gemcitabine Resistance in pancreatic cancer"
AIM: Therapy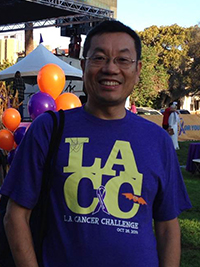 She-Hi Liu
Adjunct Assistant Professor
University of California, Los Angeles
"Development a Potent Synthetic Reporter System for Earlier Detection, Accurate Quantification and Precise Localization of Pancreatic Cancer"
AIM: Early Detection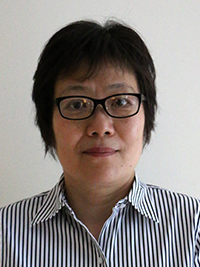 Qing-Yi Lu, PhD
Adjunct Professor
University of California, Los Angeles
"A pilot study on the anti-hyperglycemic and anti-tumor effects of loquat leaf extract"
AIM: Prevention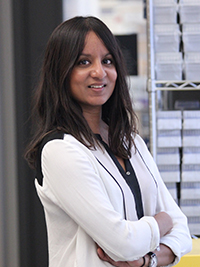 Rushika Perera, PhD
Instructor in Medicine
Massachusetts General Hospital and Harvard Medical School
"MiT/TFE transcription factors are required for metabolic reprogramming in pancreatic cancer"
AIM: Therapy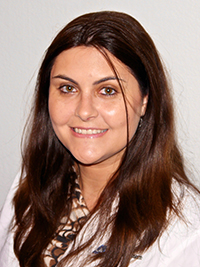 Heloisa Soares, MD
Resident Physician
University of California, Los Angeles
"Cross talk between PI3K/mTOR and MEK/ERK"
AIM: Prevention and Therapy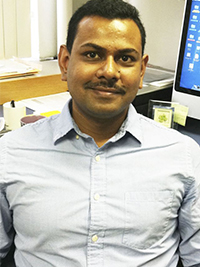 Narendra Wajapeyee, PhD
Assistant Professor
Department of Pathology and Yale Cancer Center
Yale University
"Identifying the drivers of pancreatic cancer initiation and progression"
AIM: Prevention
2012 Recipients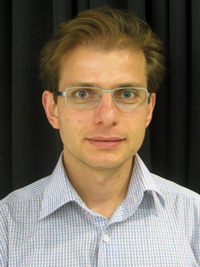 Alexandros Tzatsos, M.D., PhD
Instructor in Medicine
Massachusetts General Hospital-Cancer Center
"Validation of the histone demethylase KDM2B as a new therapeutic target in pancreatic cancer."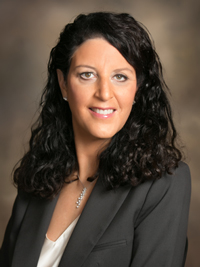 Anne Coscarelli, PhD
Clinical Professor of Psychology
University of California Los Angeles
"Providing optimal psychosocial support to patients and families through the journey of pancreatic cancer."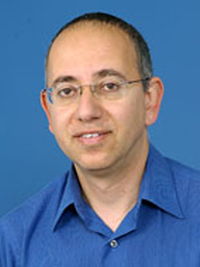 Ido Wolf, MD
Senior Lecturer, Tel Aviv University
Tel Aviv Sourasky Medical Center (Oncology Department)
"The hormone klotho: a novel regulator of the ERK1/2 cascade in pancreatic adenocarcinoma."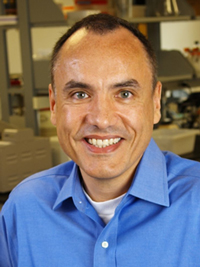 Isidore Rigoutsos, PhD
Director, Computational Medicine Center
Thomas Jefferson University
"New Vistas for Gene Regulation in Pancreatic Cancer
."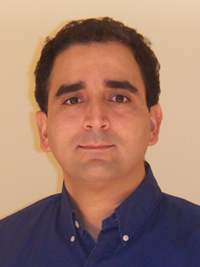 Mouad Edderkaoui, PhD
Research Scientist
Brentwood Biomedical Research Institute
"Targeting EMT pathway as a promising strategy for pancreatic cancer treatment"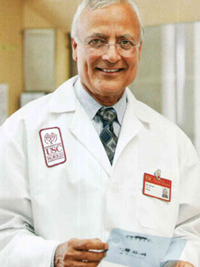 Parkash Gill, MD
Professor of Medicine and Pathology
University of Southern California (Hematology Department)
"Role of EphB4 in Kras Mutant PDAC."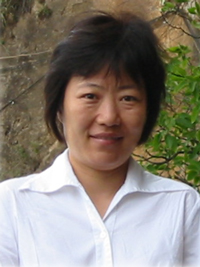 Qing- Yi Lu, MD, PhD
Associate Professor & Core Director
University of California, Los Angeles
"The Phytonutrient Core of the UCLA Center for Excellence in Pancreatic Diseases"
2011 Recipients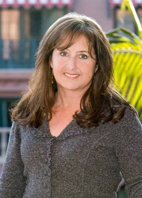 Pamela Itkin-Ansari, PhD
Department of Pediatrics
University of California, San Diego
"Restoring balance to the bHLH/Id3 Axis as a potential therapy for pancreatic cancer."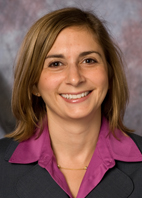 Andrea Bullock, MD
Internal Medicine/Hematology-Oncology
Beth Israel Deaconess Medical Center; Harvard Medical School
"Mitogenic signaling after loss of tumor suppressor genes BRCA1 or BRCA2 in pancreatic cancer."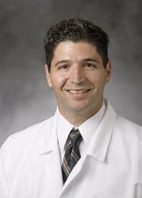 Stephan D. Kendall, MD
Medicine/Medical Oncology
Duke University Medical Center
"Using genetically-engineered mouse models to evaluate the role of macrophages in pancreatic tumorigenesis."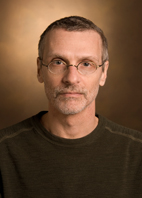 David Gius, MD, PhD
Cancer Biology/Radiation Oncology
Vanderbilt Medical School
"Sirt2 regulation of KRAS is an early event in pancreas carcinogenesis
."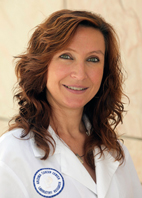 Emmanuelle Meuillet, PhD
Nutritional Sciences and Molecular and Cellular Biology
The University of Arizona Cancer Center
"Mechanistic and translational studies of the inflammatory response in pancreatic cancer."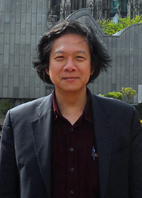 Yung-Ya Lin, PhD
Department of Chemistry and Biochemistry
University of California, Los Angeles
"An integrated synergistic approach for early detection and targeted therapy of pancreatic cancers by magnetic resonance molecular imaging and nano medicine."
2010 Recipients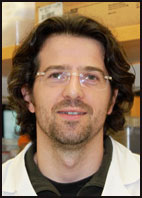 Andrea Viale, MD
Department of Medical Oncology
Dana Farber Cancer Institute, Boston, MA
"The role of oncogenic K-RAS in self–renewal and maintenance of cancer stem cells in pancreatic cancer."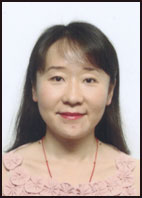 Ying Ma, PhD
Department of Immunology
University of Texas, MD Anderson Cancer Center, Houston, TX
"Mast cell blockage as immunotherapy for pancreatic cancer."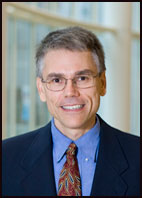 Larry Karnitz, PhD
Department of Radiation Oncology
Mayo Clinic, Rochester, MN
"An innovative drug combination for pancreatic cancer."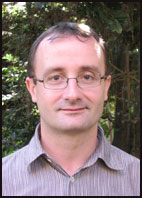 Guido Eibl, MD
Department of Surgery
University of California, Los Angeles, CA
"Western diet-induced pancreatic cancer
."
2009 Recipients
Carmen Visus, PhD
Pathology
University of Pittsburgh
Hillman Cancer Center
"Combinatorial Strategy for Targeting Pancreatic Cancer Stem Cells."
Gabriela Chiosis, PhD
Molecular Pharmacology & Chemistry and Medicine
Memorial-Sloan Kettering Cancer Center
"Inhibition of Molecular Chaperones as a Potential Therapy for Pancreatic Cancer."
Shen Hu, PhD
School of Dentistry & Jonsson Comprehensive Cancer Center UCLA
"Tracer-Based Proteomics of Pancreatic Cancer."
Timothy Donahue, MD
Surgery/General Surgery
University of California, Los Angeles, CA
"Identifying the Malignant Signatures Associated with the Development of Human Pancreatic Cancer."
2008 Recipients
Jonathan Cheng, MD
Medical Oncology
Fox Chase Cancer Center
"Tumor Stromal Fibroblasts as a Therapeutic Target"
Wai-Nang Paul Lee, MD
Pediatrics LABiomedical Research Institute
Harbor-UCLA Medical Center
"Proteomics of Pancreatic Cancer: Determination of Protein Turnover"
Shuping Vincent Wu, PhD
Medicine/BBRI
VA, Greater Los Angeles Healthcare System
"Stress and Pancreatic Cancer: Role of Corticotropin Releasing Factor (CRF) System"
2007 Recipients
Ashok K Saluja, PhD
Department of Surgery
Division of Basic & Translational Research
University of Minnesota
"The Inhibition of HSP70 Expression Sensitizes Pancreatic Cancer Cells to TRAIL-Induced Apoptotic Cell Death"
Frank A. Sinicrope, MD
Gastroenterology and Oncology
Mayo Clinic and Mayo College of Medicine
"BH3 Mimetic Reverses Apoptosis Resistance in Human Pancreatic Cancer Cells"
Hongxiang Hui, MD, PhD
Division of Endocrinology, Diabetes & Metabolism
University of California, Los Angeles
"Glucagon-Like Peptide-1 is a Promissing Anti-Pancreatic Cancer Stem Cell Agent by Cell-Differentiation Induction and Growth Inhibition"
Edward Garon, MD
Division of Hematology-Oncology
University of California, Los Angeles
"Clinical Trial of Gemcitabine with Genistein or Placebo After Resection for Pancreatic Adenocarcinoma"
David W. Dawson, MD, PhD
Co-Director, UCLA Pancreatic Tissue Bank
Department of Pathology and Laboratory Medicine
David Geffen School of Medicine at UCLA
UCLA Pancreatic Tissue Bank and Data System
2006 Recipients
Harold Frucht, MD
Division of Digestive and Liver Diseases
Columbia University
"Pancreatic Physiology in the Screening and Early Detection of Human Pancreatic Adenocarcinoma"
Diane M. Harris, PhD
Center for Human Nutrition
University of California, Los Angeles
"Fatty Acid Synthase Inhibitors in Pancreatic Cancer"
Joseph Kim, MD
Department of General and Oncology Surgery
Division of Clinical and Molecular Pharmacology
City of Hope National Medical Center and Beckman Research Institute
"Targeting Chemokine Receptor CXCR4 to Prevent Pancreatic Cancer"
Krisztina Kisfalvi, MD, PhD
Division of Digestive Diseases
University of California, Los Angeles
"Role of Protein Kinase D (PKD) in the Proliferation of Pancreatic Cancer Cells"
Christopher Wolfgang, MD, PhD
Department of Surgery
Cameron Division of Surgical Oncology
Johns Hopkins University
"Targeting Lipid Mediations of Pancreatic Cancer Growth"
2005 Recipients
Nathan R. Wall, BS, MS, PhD
Department of Biochemistry and Microbiology
Center for Molecular Biology & Gene Therapy
Loma Linda University
"Surviving Regulation of Apoptosis in Pancreatic Cancer"
Anna Gukovskaya, PhD
UCLA / VA Greater LA Healthcare System
"Sensitization of Pancreatic Cancer to Gemcitabine Chemotherapy by Inhibiting Anti-Apoptotic XIAP with Herb-Derived Embelin"
Howard A. Reber, MD
Professor & Chief
Division of Gastrointestinal Surgery
David Geffen School of Medicine at UCLA
Continuing funding for Hirshberg Translational Pancreatic Cancer Research Laboratory at UCLA
Stephen J. Pandol, MD
Med-VA Greater LA Healthcare System
(Fellowship Support for Dr. Izumi Ohno )
"Regulation of DNA Synthesis Pathways by Reactive Oxygen Species in Pancreatic Cancer"
Sarah M. Dry, MD
Department of Pathology and Laboratory Medicine
David Geffen School of Medicine at UCLA
Funding for the UCLA Pancreatic Tissue Bank