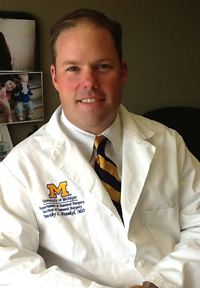 Dr. Timothy Frankel, MD, University of Michigan, has received the NIH Clinical Scientist Career Development Award. This award is a 5 year study totaling $875,000. The NIH funded project is the progression of his initial study of the immune-epithelial cell cross-talk, which will help discern why patients with chronic inflammatory conditions are prone to developing pancreas cancer.
Dr. Frankel received funding from our Seed Grant Program in the 2014-2015 cycle. To date, the Foundation has supported 40 new Seed Grant projects that have generated approximately 100 million dollars to continue our aggressive path to improve the outcome of a pancreatic cancer diagnosis.
I would personally like to thank all of our donors for their continued support and for understanding the complexity and the years it takes to advance medical research. The answers are coming one step at a time and we are getting closer and closer to treating pancreatic cancer as a manageable disease.