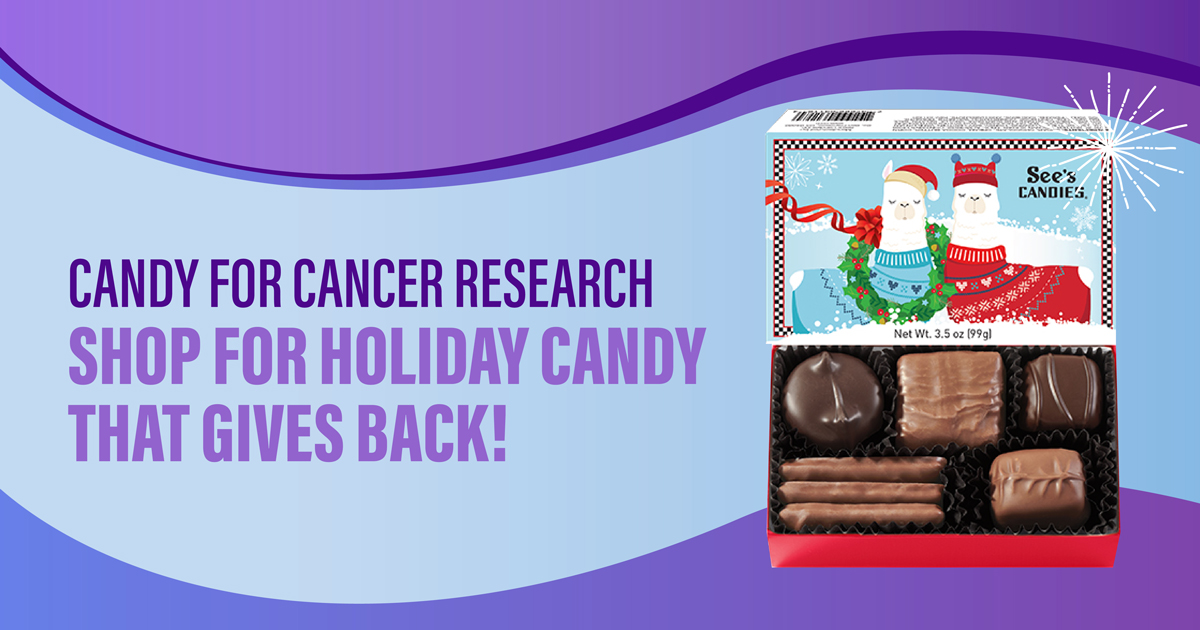 Shop for holiday candy that gives back!
Reagan lost her dad to pancreatic cancer when she was just three years old. Service to others has always been important to her family and a few years ago Reagan decided that Pancreatic Cancer Awareness Month was the perfect time to do something on her own to help others. She decided to create a fundraiser with See's Candy in honor of her dad and all those facing this disease with net proceeds benefiting the Hirshberg Foundation. 
Reagan writes, "I am blessed to do something special to honor my dad and all those who fight for and support this important cause. I hope to continue this tradition and to inspire others to find ways to give help where needed." Last year's fundraiser raised almost $3,000 and Reagan is hoping to sell even more candy this year. 
As you gather near or far with family and friends, make the festivities a bit sweeter with some treats from See's.