FROM THE FOUNDER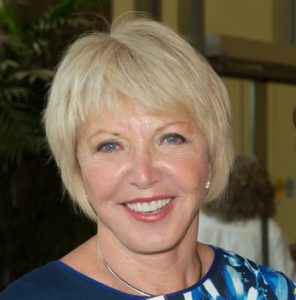 Welcome to the Hirshberg Foundation for Pancreatic Cancer Research. More than two decades ago, my family set out on an extraordinary journey to lead the fight against pancreatic cancer in honor of my husband and countless families facing a diagnosis. We made a promise then that still holds true; we would be relentless and we would never give up!
Our foundation is focused on finding a cure for pancreatic cancer, and empowering the patients and families whose lives are touched by this disease. Established in 1997, the foundation funds groundbreaking scientific research, provides patient education and support, and sustains hope that this cancer will be eradicated once and for all.
Thanks to an emerging community of medical professionals and researchers committed to fighting pancreatic cancer, we are working smarter to change the future of this disease. The groundbreaking advances we've made not only give me hope, they're giving patients a fighting chance.
We encourage families who have been impacted by pancreatic cancer – families like ours – to join our pursuit to find a cure by helping to fund research and support patients and caregivers. My ultimate dream is that our children might live in a world free from the shattering impact of pancreatic cancer. Together, we will make that dream a reality.
Thank you for your support!
Most sincerely,



Agi Hirshberg, Founder