Two Perspectives, One Journey: Caregiving for the Pancreatic Cancer Patient
September 25, 2020 @ 1:00 pm

-

2:00 pm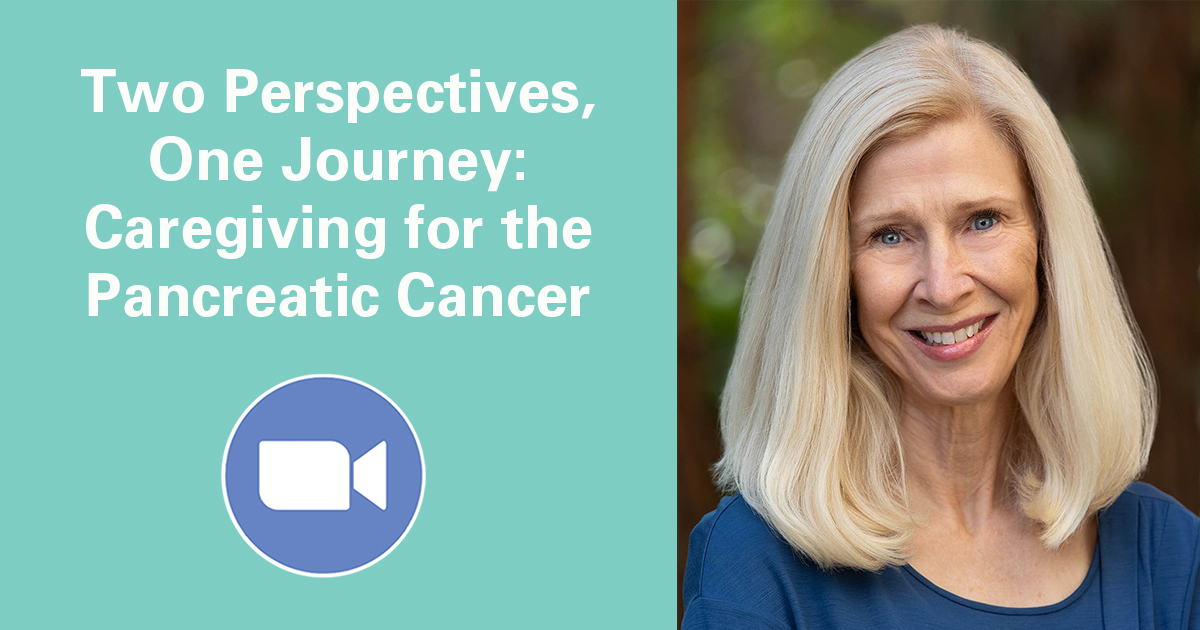 Webinar with Annette Stanton, PhD – UCLA
Caregiving for a loved one with pancreatic cancer is a challenging and continuously evolving role. Although it can be filled with rewards and joy, it can also be overwhelming and exhausting. Upon being diagnosed, there is a learning curve for both parties as the patient learns what they need and as the caregiver learns what to expect throughout the treatment journey.
To help navigate these complex waters, we've asked Dr. Annette Stanton to present information on how both caregivers & patients may be affected during this stressful time. We hope that this webinar can help define the roles of "patient" and "caregiver" while educating & preparing those who may find themselves in either position. Annette L. Stanton, PhD, is a Professor of Psychology and Psychiatry/Biobehavioral Sciences at UCLA and is recognized for her esteemed research into how to improve the health of patients & caregivers over the course of their cancer journey.
Join us on Friday, September 25th at 1pm (PST) on Zoom as Dr. Annette Stanton discusses the challenges and opportunities presented to those in the role of pancreatic cancer patient and caregiver. After the presentation a survivor and former caregiver will share their perspective followed by Q & A for the participants.
This presentation will be recorded and made available if you are unable to attend in person.