What Happens in the Operating Room: Pancreatic Cancer Patients Should Know
March 26, 2021 @ 1:00 pm

-

2:00 pm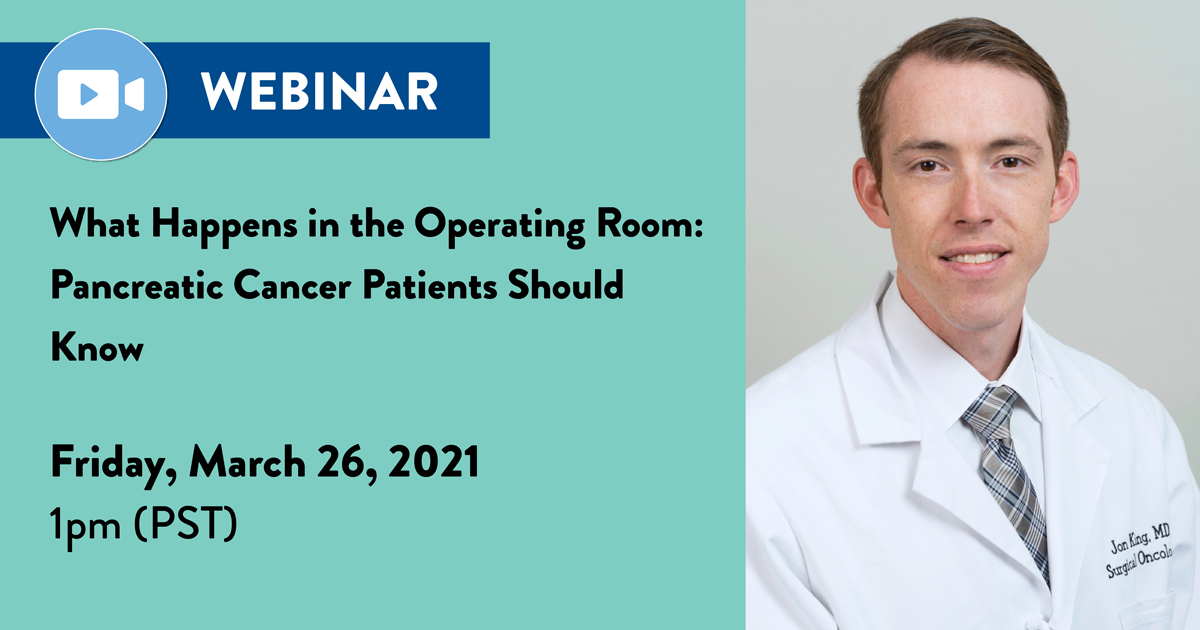 Join Dr. Jonathan King to learn about What Happens in the Operating Room: Pancreatic Cancer Patients Should Know on Friday, March 26th at 1:00 p.m. (PST) followed by our new Survivor Chat.
Dr. Jonathan King, Assistant Professor in the Division of Surgical Oncology at UCLA will join our Patient and Family Webinar Series to talk about what happens in the pancreatic cancer operating room. He will address how to prepare for each step in your surgical game plan to make the process smoother and assist with recovery times.
Plus, join us after the webinar for our Survivor Chat where patients and loved ones have an opportunity to spend time talking amongst each other. Share stories, information and ask questions of your fellow participants from the comfort of your living room!