"Participate" is one of our three key calls-to-action for November's Pancreatic Cancer Awareness Month and a great way to get involved with making a difference. Join us to help raise awareness and funds for pancreatic cancer research and crucial patient & family support programs. Participation, by attending an event or hosting one yourself, by fundraising and giving, or by raising awareness allows us to help thousands of patients year-round while driving research towards a cure.
Get started by telling your family and friends how important our cause is to you. Hearing first-hand how this disease has affected you can make all the difference and inspire others to action. Whether you start a Facebook Fundraiser, create a You Can H.E.L.P. Fund or share how pancreatic cancer has touched your life, telling your story is the first step. Next, invite your community to become a part of this journey towards curing cancer. Give your loved ones an opportunity to donate and show their support.
Find great ways to participate this November!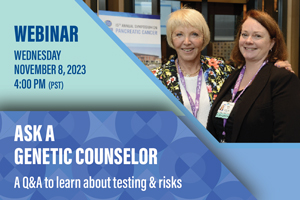 On November 8th, join us and Wendy Conlon to discuss the benefits and implications of genetic counseling and testing for you and your family. A great opportunity to educate yourself and loved ones.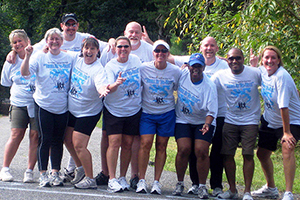 Love a good party, 5K or yard sale as much as we do? Host your own in-person or virtual event. We've made it easy with guidance and ideas to get you started.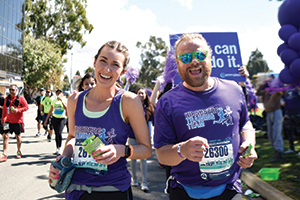 Looking for an even bigger challenge? Register today to run a full or half-marathon with the Hirshberg Training Team! Wherever you are, you can sport your purple while running and get personalized coaching to help you cross the finish line.
However you choose to participate in Pancreatic Cancer Awareness Month, let's make it fun and meaningful!