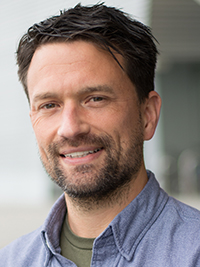 Jason Link, Ph.D.
Associate Adjunct Professor
Department of Surgery, Surgical Oncology
University of California, Los Angeles (UCLA)
Los Angeles, CA
The Nature of Effective Tertiary Lymph Structures from Long-Term Surviving Patients with Metastatic PDAC, and the Mechanisms by Which Most PDAC Tumors Circumvent Them
Overview
Aim: Therapy
Pancreatic Adenocarcinoma carries a dismal prognosis for almost all patients; however, a small fraction of patients are able to survive for many years despite the presence of metastatic PDAC. In order to suppress metastatic PDAC, the immune system in these patients constantly generates new T cells that attack the ever-changing tumor. This anti-tumor immune response takes place within the tumor in regions called tertiary lymph structures (TLSs). However, not all TLSs are created equal and the properties that make TLSs so effective in long-term surviving patients are unknown. This proposal is designed to identify how these TLSs can successfully control metastatic PDAC. In stark contrast to these long-term survivors are the majority of PDAC patients with aggressive disease that metastasizes to the liver. Tumors in these patients undergo constant stress that should alert the immune system to generate TLSs to attack them. However, disconnects in that alert system allow aggressive tumors to thrive. The second half of this proposal is designed to identify how aggressive tumors prevent TLSs from forming, and to identify therapeutics that re-establish TLS formation in aggressive PDAC tumors. Deciphering the mechanisms by which PDAC tumors either support or circumvent effective TLSs will be critical in order to therapeutically ignite effective immune responses that can naturally control this devastating disease.