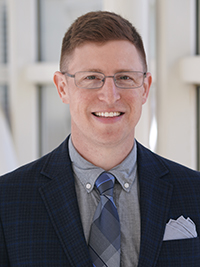 Michael Feigin, Ph.D.
Assistant Professor
Pharmacology and Therapeutics
Roswell Park Comprehensive Cancer Center
Buffalo, NY
Alternative Polyadenylation Drives Phenotypic Plasticity in Cancer Associated Fibroblasts
Overview
Aim: Cancer Biology
Pancreatic cancer is a devastating disease with few effective treatment options. In order to make a significant difference to the lives of patients, we need to understand the molecular causes of pancreatic cancer, and use this information to develop more potent drugs. Recent sequencing efforts of hundreds of patient-derived tumor samples have expanded our knowledge of the genes that drive pancreatic cancer initiation and progression. However, it remains unclear how these genes are regulated, and if processes that control gene regulation can be targeted specifically. We have uncovered a role for one such gene regulatory process, termed alternative polyadenylation, in pancreatic cancer progression. Our preliminary data shows that alternative polyadenylation is altered in a subset of accessory cells called "inflammatory cancer associated fibroblasts" or iCAFs. These iCAFs support tumor cell growth; therefore, it is critical that we understand how these cells are generated and how we can specifically target them therapeutically. We will study how alternative polyadenylation is altered in iCAFs, identify new mechanisms for modulating iCAF gene expression levels, and determine if inhibiting alternative polyadenylation can ablate iCAFs from pancreatic tumors.