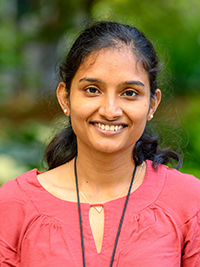 Mirunalini Ravichandran, Ph.D.
Postdoctoral Scholar
Department of Anatomy
University of California, San Francisco
San Francisco, CA
Targeting iron dependency to overcome therapy resistance in pancreatic cancer
Overview
Aim: Therapy
Pancreatic ductal adenocarcinoma (PDAC) is a highly aggressive cancer which accounts for approximately 90% of cancers in the pancreas. More than 95% of PDAC patients carry mutation in a gene called KRAS that signals the cancer cells to grow in an uncontrolled manner. Unfortunately, efforts to block KRAS activity have been ineffective due to the rapid emergence of tumor cell resistance and relapse. One way by which PDAC cells escape KRAS therapy is by activating a nutrient scavenging process called autophagy. Autophagy is a degradative process where cancer cells recycle their own cellular components to provide energy. PDAC cells utilize autophagy as a defense mechanism to protect themselves against therapies targeting KRAS. We recently showed that following KRAS targeted therapy, PDAC cells utilize autophagy to liberate iron, an important nutrient that supports mitochondrial function and cell growth. While iron is crucial for cell growth and survival, too much iron is toxic to cells. The study seeks to understand how PDAC cells balance iron levels in the cell and find new ways to tilt the balance towards toxicity to enhance anti-tumor response, prevent therapy resistance and relapse. Overall, the study aims to reveal new therapeutic opportunities that could be used concurrently with KRAS-targeted therapies to make them more effective.