FROM THE FOUNDER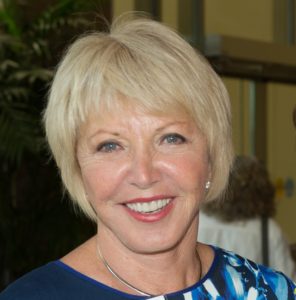 Welcome! The Hirshberg Foundation for Pancreatic Cancer Research is a leading force in the fight against pancreatic cancer and a valued resource for those living with the disease.
Since 1997, our dedicated efforts have significantly raised awareness of this lethal form of cancer. We fund a broad array of research focused on understanding the illness and developing novel therapies. Our energetic community fundraisers boost public consciousness and help generate vital research funds.
My ultimate dream is that our children might live in a world free from the shattering impact of pancreatic cancer. The truth is, our fight is just beginning. Unlike many other cancers, death rates from pancreatic cancer are expected to rise in the coming years. By 2020, it is predicted to be the second most common cause of cancer-related death in the US.
The only way to change the future is to act with passion and determination. We invite families who have been impacted by pancreatic cancer – families like ours – to join our relentless pursuit of effective treatments and prolonged life.
To learn more about our mission and what we can do for you, please explore our website. If you don't find what you are looking for, please contact us directly.
We are here to encourage, educate and help!
Most sincerely,



Agi Hirshberg
Founder