Director, Basic and Translational Pancreas Research in the Department of Medicine at Cedars-Sinai Medical Center
Professor of Medicine, School of Medicine at UCLA, Los Angeles, CA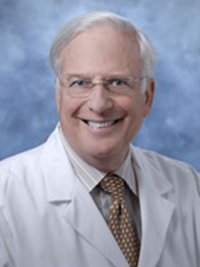 Dr. Stephen Pandol is the director of basic and translational pancreatic research at Cedars-Sinai Medical Center. He is a noted expert in pancreatic cellular physiology and mechanism of the disease. In his position he is responsible for organizing research efforts to develop potential therapies for pancreatic diseases, including pancreatitis (inflammation of the pancreas) and pancreatic cancer. The research efforts encompass projects to determine basic mechanisms of disease and projects using this information to develop new therapies. The team of researchers include scientists with skills chemistry and biology to those conducting clinical trials in patients using new agents developed by the group.