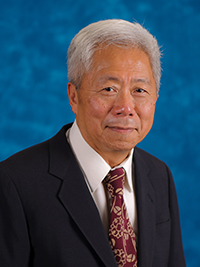 It is with great sadness that the Hirshberg Foundation shares the news of the passing of Dr. Wai-Nang Paul Lee, our distinguished member of our Scientific Advisory Board. Dr. Lee passed away this week from pancreatic cancer – a disease that he studied for the last 40 years of his life.
He was a mentor to many medical colleagues who pioneered biochemistry and metabolic profiling for translational and clinical medicine. His contributions are extraordinary and his publications are cited in fundamental papers in medical literature close to 10,000 times. Dr. Lee was one of the first investigators to develop exact mathematical tools to process large amounts of metabolic profiling data, nevertheless his interpretations moved metabolic disease towards a functional arena involving biochemistry and physiology named tracer-based metabolomics.
Dr. Lee was a 2014 Hirshberg Seed Grant Recipient for his project titled "Metabolic Profile of Gemcitabine Resistance in pancreatic cancer." Most recently, Dr. Lee was a Professor of Pediatrics at Harbor-UCLA and the Director, Biomedical Mass Spectrometry Facility at Harbor-UCLA LA Biomed Research Institute. His bio can be read here.